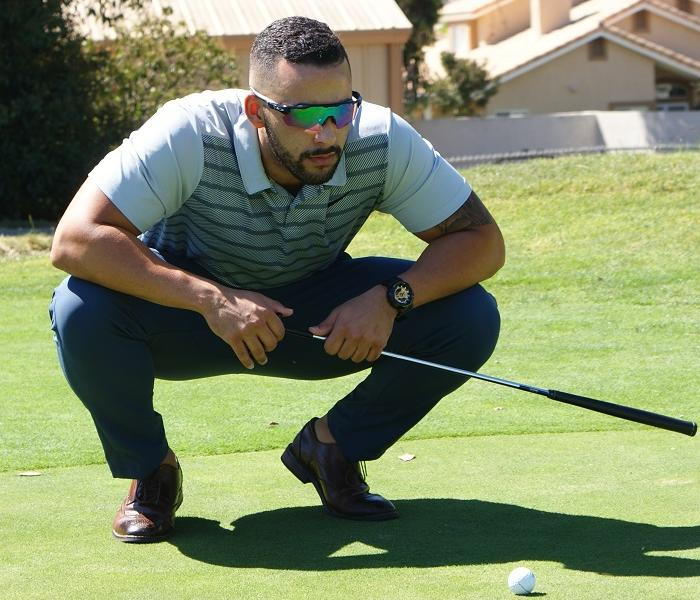 We all spend countless hours honing our skills for whatever sport motivates us. We research, track and buy the best equipment possible to get that performance edge over the competition. Golfers are no different. Although it is hard to say the equipment makes the player, but in our experience, you need the RIGHT equipment to play your best, enjoy the game AND compete in a meaningful way.
For many, sunglasses may be thought more of as an accessory than a legitimate piece of equipment. Sunglasses of all shapes, colors and sizes can be bought literally anywhere, from gas stations to high end boutiques. And many think they have but one function; block out the sun.
This is a misconception that is slowly starting to get debunked. Sunglasses should do MUCH more than just block out sun. Sports of all kinds, including golf, rely heavily on optimal accuracy and acuity of our vision. Sunglasses should help to optimize vision in order to SEE better and therefore PLAY better.
Oakley Prizm Lenses are specifically designed to enhance contrast for your sport. Prizm Golf technology optimizes visual detail to help you read the greens better. Specialized tints such as Oakley's G30 Iridium will boost depth perception, help you track the ball against the sky, and reduce glare and eye fatigue. Prizm Golf by Oakley are no longer just an accessory but an essential part of your equipment critical for success on the course!